Birth Your Next Creation and Repair the World
 A workshop-fundraiser for
Sandy Hook Promise and Gun Free Kitchen Tables
 with Author Julia Indichova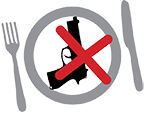 The longing to use our gifts and contribute to the greater good springs from the most truthful place within us. Whether one yearns to birth a baby, a book, a piece of art, or a safer world, the process remains the same: conception, gestation, labor, surrender to the creative force, and finally birth.
A conscious birthing is always a time of healing for the individual and the entire human community.
The Fertile Heart®OVUM practice is a philosophy and a set of tools that unfolded for Julia Indichova when faced with a hopeless diagnosis of infertility, she embarked on a pilgrimage to defy the medical dogma of the day. After the birth of her daughter, she went on to apply the same tools to birthing three books, and a global activist community.
The Birth Your Next Creation Workshops aim to introduce the Fertile Heart OVUM work as an activist tool.
Through experiential processes we will:
introduce the principles of the OVUM concept
identifying the elements of our personal birthing practice
enhance our ability to receive trustworthy inner and outer guidance
experience creation as a conscious revelatory process
Julia Indichova is a reproductive healthcare advocate and peace activist. Her most recent book, One-Heart Revolution documents a peace project linked to 9/11. Julia's work has been featured on The Oprah Winfrey Show, Good Morning America, Discovery Health, NPR's 51%, , Huffington Post, the Forward, the Tablet and more.
Sandy Hook Promise is a national nonprofit organization founded and led by several family members whose loved ones were killed at Sandy Hook Elementary School on December 14, 2012. Based in Newtown, Connecticut, our intent is to honor all victims of gun violence by turning our tragedy into a moment of transformation. By empowering youth to "know the signs" and uniting all people who value the protection of children, we can take meaningful actions in schools, homes, and communities to prevent gun violence and stop the tragic loss of life.
Gun Free Kitchen Tables (GFKT) is a pioneering feminist initiative working for gun control and the disarmament of civil spaces in Israel. It represents 17 women's and civil society organizations and works closely with Palestinian feminist allies from Israel. Challenging claims that more guns mean more security, GFKT works to disarm civil space in Israel and the territories under its control.